ALPI and IGE+XAO join forces with ETAP to become the leader in electrical software solutions
• ALPI and IGE+XAO join ETAP, establishing ETAP as the world's leading electrical design and operations digital twin for infrastructure, building and industry.
• Combinations strengthen ETAP's capacity to support digitalization and sustainability efforts across the lifecycle.
Colombes and Colomiers, France – April 6, 2023 — ALPI, a European leader in automated calculation, sizing and design software for electrical installations, and IGE+XAO, a renowned electrical engineering software provider, join forces with ETAP, the global leader in energy management and engineering solutions. This combined venture will provide innovative software solutions for electrical systems across the lifecycle, from design and engineering to operations and maintenance, empowering users to increase productivity, collaboration, efficiency, and enabling their energy transition journey.
The combination of ALPI and IGE+XAO with ETAP marks a significant collaboration between the three companies. By expanding its software portfolio to include the Caneco and SEE Electrical suites, ETAP remains at the forefront of the market as the leading independent software provider offering electrical design and operations digital twin platform solutions for infrastructure, buildings and industry.
Rodolphe Héliot, Chief Executive Officer of IGE+XAO, said:
Guillaume Horreard, Chief Operating Officer of ALPI, commented:
"We look forward to a successful integration within ETAP, the leading electrical digital twin platform provider, leveraging our mutual aim to address our customers' need for more digitization and sustainability across the lifecycle."
As this new chapter opens, ALPI and IGE+XAO teams will keep their high engagement with Caneco and SEE Electrical customers and users around the world, providing them with the multi-manufacturer platform, high value services and maintenance support required for business continuity, and more efficient and productive operations every day.
About ALPI
ALPI (Applications Logiciels Pour l'Ingénierie), is a European leader in automated calculation software for electrical installations for the industrial and commercial markets. Backed by more than 30 years of experience in LV & HV distribution systems, our unique expertise lies in our comprehensive knowledge of the standards applicable to electrical installations. ALPI also enjoys privileged relationships with the major players in the marketplace: equipment manufacturers, control authorities, electrical contractors and software publishers. ALPI supports its customers with additional services which include training courses, technical support and electrical engineering services. Today, ALPI actively participates in the building transition to the BIM (Building Information Modeling).
About the IGE+XAO Group
For over 35 years, the IGE+XAO Group has been a software publisher designing, producing, selling and supporting a range of Computer Aided Design (CAD), Product Lifecycle Management (PLM) and Simulation software dedicated to Electrical Engineering. These software products have been designed to help companies in the design and maintenance of the electrical part of any type of installation. This type of CAD/PLM/Simulation is called "Electrical CAD/PLM/Simulation". IGE+XAO employs more than 370 people around the world in 30 sites and in 20 countries and has more than 96,455 licenses distributed around the world. IGE+XAO is a reference in its field.
About ETAP
ETAP provides market-leading software solutions for electrical systems, from design and engineering to operations and maintenance. Through its integrated electrical digital twin platform, ETAP delivers best-in-class, seamless customer experience and cloud-leveraging technologies ensuring universal accessibility for designers, engineers, and operators accelerating their digital energy transformation, even in the highest regulated environments. Over 20,000 enterprises globally rely on ETAP to unlock total efficiency and sustainability at all stages of the lifecycle for infrastructure, building, industry, and utilities. Driven by excellence, innovation, and customer satisfaction for over 35 years, ETAP's deep expertise is supported by the dedication of more than 1,000 employees and a strong community of active users. ETAP is headquartered in Irvine, California, with regional operations around the globe to support our local customers.
Follow ETAP on: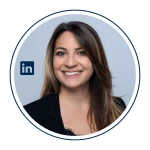 Media relations:
✉ Marie Planchard
✆ +33 6 80 95 18 06

Tweeter