Automated BIM
Electrical

Design: Expert Software Solutions

On April 6, 2023, ALPI announced joining forces with ETAP, establishing ETAP as world's leading electrical design and operations digital twin for infrastructure, building and industry.

As a result, ETAP expands its software portfolio to include the Caneco software suite.

This combined venture will provide innovative software solutions for electrical systems accross the lifecycle, from design and engineering to operations and maintenance, empowering users to increase productivity, collaboration, efficiency, and enabling their energy transition journey.

Founded in 1986 in France by Michel Fanet (Electronics and Mechanical Engineer), ALPI (Applications Logiciels Pour l'Ingénierie) is specialized in the development of innovative software for the design of low voltage and high voltage electrical installations. Our solutions include calculation, sizing, schematics and costing to enable users to manage a complete project. Backed by 35 years of experience in solutions and services for electrical engineering, ALPI is a European leader in automated calculation software for LV electrical installations. Our unique expertise also lies in developing solutions to design electrical installations in a digital model and to ensure continuity of information in a BIM environment. To strengthen our international growth strategy, we have established several subsidiaries in Germany, Spain and Burkina Faso.
Our mission
Our mission is to support all the players in electrical engineering (consultants, electrical contractors, building owners, project managers and control authorities) and to provide them with the most reliable solutions to design, carry out and test their installations in France and worldwide. Today, more than 18,000 Caneco software applications are deployed worldwide.
Our expertise
ALPI's unique expertise lies in its comprehensive knowledge of the standards applicable to electrical installations. Our software range integrates up to 17 international standards (IEC 60364, HD384, NF C 15-100, BS7671, VDE, REBT et UNE, CEI 64-8, ÖNORM, RGIE-AREI, NIN-BT, NP, NEN1010, CSN, AS/NZ 3008, NBR-5410, NEK 400 et SS 4364000). Besides, our technical experts regularly participate in French (AFNOR) and European Electrotechnical Committees.
ALPI enjoys privileged relationships with the major key players in the market-place: electrical equipment manufacturers, control authorities, electrical contractors and software companies. This close collaboration enables us to further develop and integrate data in our software, in a proactive approach.
We also edit the catalogues of the major electrical equipment manufacturers and integrate them in our software. Today, hundreds of catalogues are adapted and proposed for nearly ten countries.
ALPI supports its customers with additional services which include training courses, technical support and turnkey engineering studies for complex projects.
To meet the major BIM challenges in the field of construction, ALPI also proposes solutions to design and operate electrical installations under digital model. Those solutions enable to enrich a project - carried out with AutoCAD® and Revit® graphical platforms or any other IFC format - with electrical information.
 
Key figures
The company employs more than 100 people in 4 countries and generated revenues of €10.03 million (as of June 30, 2019).
History of ALPI
ALPI and IGE+XAO join forces with ETAP to become the leader in electrical software solutions
ALPI joins Schneider Electric group.
creation of ALPI International Software España subsidiary (Spain).
creation of ALPI Deutschland GmbH subsidiary (Germany).
creation of ALPI Afrique subsidiary (Burkina Faso).
creation of ALPI SA company by Michel Fanet (France).
A global presence for customer proximity
ALPI sells its solutions and services in Europe and worldwide through 4 subsidiaries (France, Germany, Spain and Burkina Faso) and a network of resellers.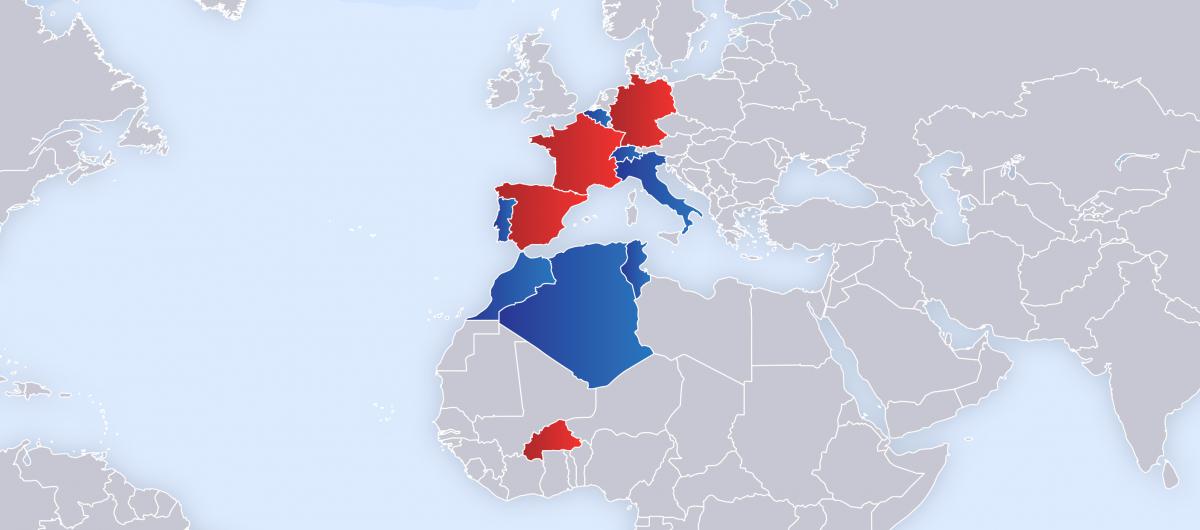 ● Subsidiary        ● Reseller