ALPI
International

Software, a specialist in Software & Services for the electrical engineering sector
ALPI produces software for designing electrical installations.
Its CANECO software enables the design of LV and HV installations, while guaranteeing compliance with electrical standards and optimising the costs of installation and use.
ALPI International Software, a subsidiary of ALPI S.A., operates in three key areas:
the distribution and promotion of CANECO software on international markets,
the incorporation of worldwide electrical standards into ALPI software,
the localisation of manufacturers' databases in our software.
 
Design and inspection of electrical installations
The CANECO software range enables clients, engineers, fitters and technical inspection services to design and test a new or existing electrical installation:
Caneco takes care of sizing protective devices and cables by means of standards-based calculation.
Caneco allows electrical equipment to be selected from a multi-manufacturer database of catalogues.
Caneco provides detailed diagrams for energy distribution.
Caneco produces complete study files.
 
A proactive approach
ALPI's engineers are members of the UTE and Cenelec standards commissions.
Our software therefore incorporates all changes in standards in order to guarantee the safety of installations at the design stage.
Our close cooperation with electrical equipment manufacturers ensures that we are able to make use of the latest catalogues.
Support
ALPI International Software provides the appropriate support services for each type of company, as well as training on software and electrical installation standards.
ALPI International Software also has an Engineering Department that conducts "turnkey" engineering studies for the design and testing of complex electrical installations (HV, EP-HV, LV, etc.).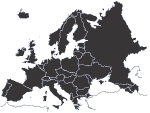 ALPI International Software around the world
ALPI is the leading European publisher of calculation software for electrical installations.
Caneco BT software is available in seven interface and printing languages (French, English, German, Spanish, Italian, Flemish and Portuguese).
ALPI software performs calculations on the basis of 14 national and international high and low voltage standards (IEC364, HD384, NF C15-100, VDE, REBT, IEC64-8, RGIE-AREI, BS7671, NIN-BT, NP, NEN1010, etc.). See the standards and countries covered by ALPI software.
ALPI also develops and incorporates specific standards, including Marine or Direct Current standards.
ALPI's expertise: 

Technical Skills
ALPI has always based its growth on the technical expertise of its personnel.
ALPI's engineers are mainly qualified electrical engineers, who have broadened their experience within electricity companies or electrical engineering firms. They are aware of concerns relating to the energy sector and develop software with the constant aim of meeting market expectations.