Airports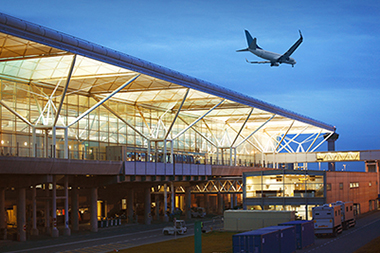 As evidence of its reliability, ALPI software is used in large, complex projects such as airport construction.
Frankfurt Airport and the TÜV Certification Body chose Caneco BT software for airport electrical studies.
 
Fraport AG, an operating company and the owner of Frankfurt Airport (Germany) chose ALPI's Caneco BT software to ensure the secure management of the electrical equipment of this German airport. After in-depth consideration of the various solutions, and on the advice of the TÜV Inspection and Certification Body, the choice fell on the software solution published by the French company ALPI, and distributed in Germany by ALPI Deutschland GmbH.
This software from the Caneco range met the specific requirements of Fraport AG, which was looking for high-performance, specialized selectivity calculation software, also capable of providing a full breakdown of the complex electrical installations in the airport, with schematic diagrams and power balance assessments. Martin Stang, leader of the energy efficiency team and project manager for the Fraport project, stated "the main factors that made us choose [the ALPI proposal] for Fraport's selectivity calculation project were, in our opinion, the functionality, the simplicity (of the software], independence vis-à-vis the electrical equipment manufacturers, a full component library and a good quality/price ratio." He went on to say "With [Caneco BT] we have finally found a suitable tool to handle our short-circuit current and selectivity calculations efficiently." Lastly, he added: "We thoroughly recommend this program for cable documentation and calculations."
Frankfurt airport is one of the largest airport hubs in Europe. It has a complex system with over 100 buildings and a heterogeneous fabric of electrical protection systems installed over the years.
Electrical power to the airport is supplied from four transformer stations within the airport boundaries; it is then transmitted to substations and other transformers over a medium voltage network. It is then converted to low voltage current and supplied to users from local transformers. The total energy consumption of Frankfurt airport in 2008 amounted to around 1069 million kilowatt hours.
And also:
- Roissy CDG 2 Terminals
- Jakarta Airport
- Nice Airport
- Toulouse Airport
- Marseille Airport
- Bale-Mulhouse EuroAirport
- Tripoli and Benghazi Airport (Libya)
- Dubai Airport