The
BIMelec

Solution

Automated solution: electrical installations from design to operation using digital models.

 

 
What is a digital electrical model?
The digital model of a building is a geometrical representation of all its components created using a program or 3D digital platform. It contains all the technical information required to describe, model, design, build and operate a structure. It is the end result of BIM (Building Information Modelling), a continuous enrichment process which is achieved by all those involved. The digital electrical model provides all the information for the electrically connected systems and equipment.
What is the BIMelec solution?
The BIMelec solution proposed by ALPI, consists of a series of interconnected software that use and enrich the digital electrical model - from its generic modelling to the detailed description of all the manufacturer products and elements that it comprises. The BIMelec solution, via the Caneco software range, automatically responds to the different particularities of an electrical installation: i.e. the laying and routing of cables, the calculation and sizing of equipment and the diagram design. It also includes all the associated support services.
For whom is the BIMelec solution intended?
The BIMelec solution is aimed at everyone involved in electrical installations: i.e. project managers, engineers, installation engineers, control authorities, operator and maintenance services. It promotes the sharing of information and collaboration amongst all these entities.
What tools are required for the BIMelec solution ?
It is based on the following software tools:
• Caneco BT, automated design software for low voltage electrical installations.
• Caneco BIM, software for the design and control of a digital electrical model in Revit®.
• Caneco Implantation, software for automated wiring and cable routing in AutoCAD®.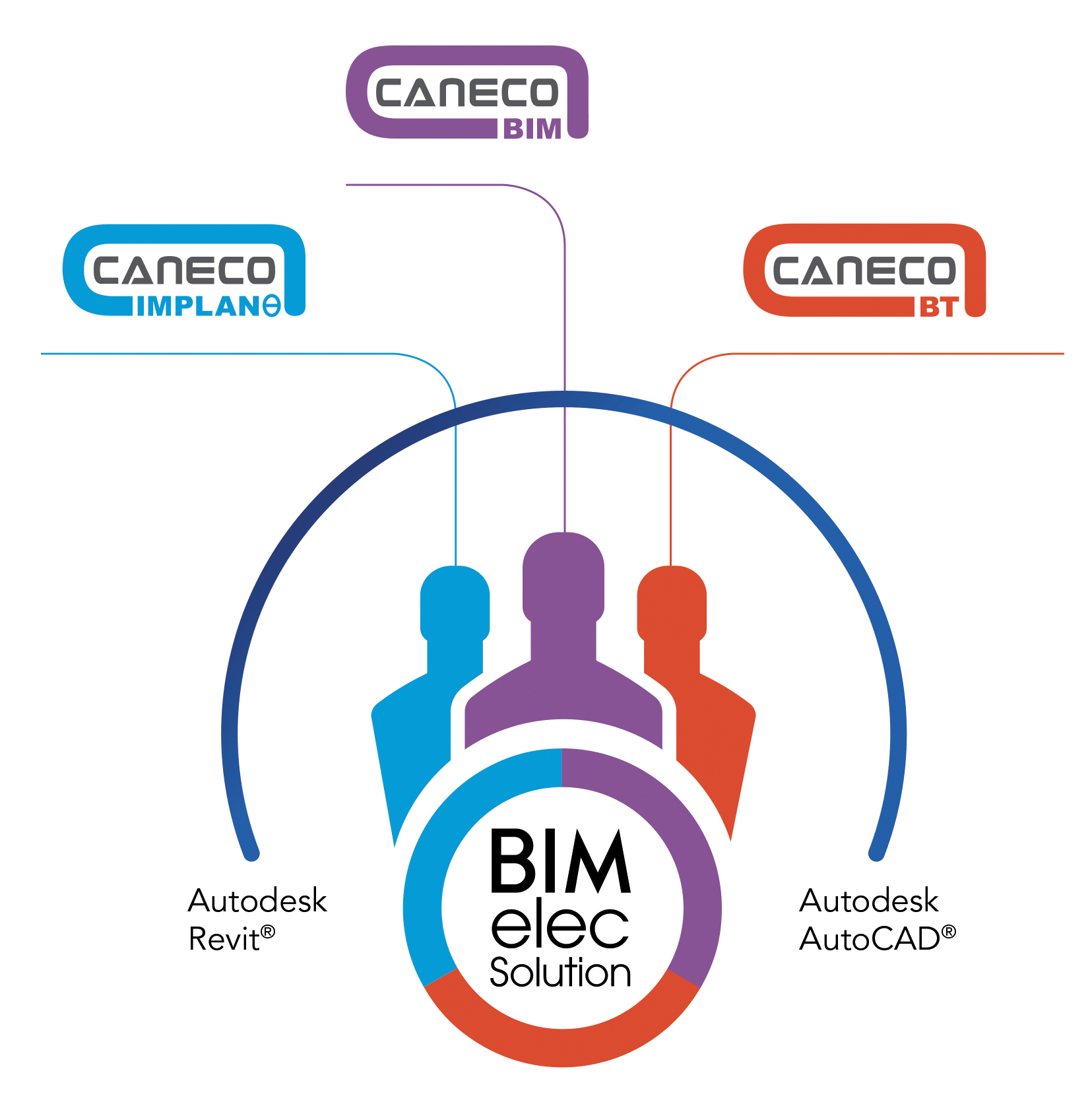 Our partners
ALPI is an Autodesk AEC (Architecture, ENgineering and Construction) Industry Partner, editor of Revit® and AutoCAD® applications.