News | 23/07/2014
End of guaranteed compatibility of ALPI software with
Windows XP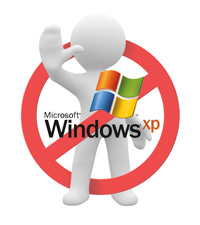 With effect from 8 April 2014, Microsoft is no longer supporting its Windows XP operating system. In the absence of updates or patches, proper operation of this operating system is likely to be compromised, in particular when installing new software from diverse publishers.
ALPI programs make use of components that are part of the operating system.
For Windows XP, these components may contain malfunctions that are no longer being corrected by Microsoft, and hence ALPI is no longer in a position to guarantee correct operation of its software on computers running under Windows XP.
We are similarly unable to guarantee to be able to resolve malfunctions to users who continue to use ALPI programs on a computer running Windows XP, and hence we invite you to migrate to a more recent system.
What are the risks?
If you continue using ALPI software on computers running Windows XP, you are running the risk of malfunctions that ALPI support will not be technically in a position to resolve.
Which versions of ALPI software are affected?
Inasmuch as the instability does not concern an ALPI program, but the operating system itself, all versions of ALPI software are affected by this end of compatibility.
What are the alternatives?
We recommend migrating to a more recent operating system. All recent versions of our software operate under Windows 7 and Windows 8.
Older versions run under Windows Vista.
For more information, please contact technical-support@alpi-software.com

Tweeter